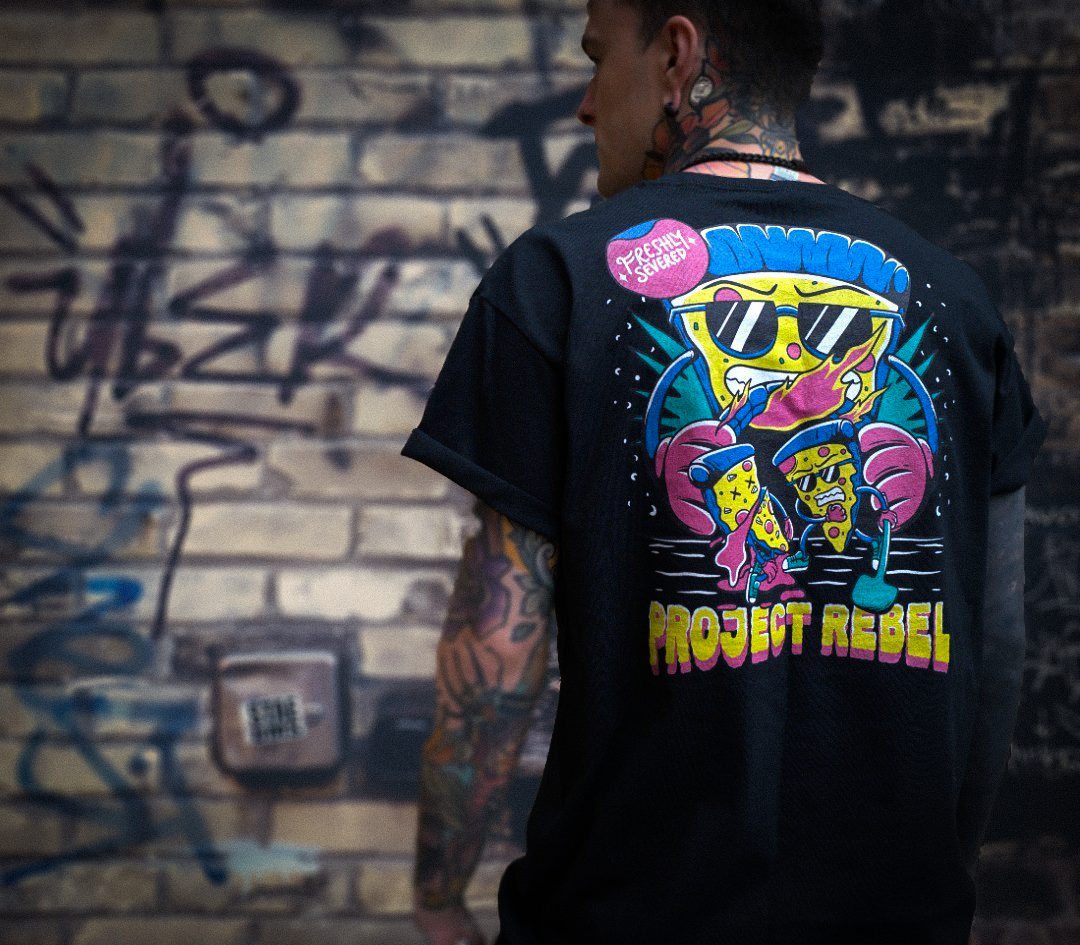 Our Story
Project Rebel Clothing
Welcome to Project Rebel Clothing, a UK Alternative Clothing Brand providing cool t-shirts, hoodies and more.
About Us
Project Rebel Clothing | Alternative Clothing Brand
Introduce your brand, products and vision statement and welcome customers to your store.
Ahh, yes, the about us page. The heart and soul of any clothing website. 
We're Project Rebel Clothing, the new skids on the block in the dark and wonderful realm of alternative UK clothing brands.
We have been excited to get our unique designs across the UK, and thanks to you lovely lot, we've been able to continue growing the brand.
And our inspirations? We've grown up embedded in the alternative, skate and punk culture across the UK and that late 90s / early 2000s inspiration can be seen across each design.
Our initial range includes the following products: 
We're excited to branch into new products in the near future, but our focus for 2023 is to provide a quality product whilst staying within a fair pricing bracket.
If you'd like to get in touch, you can use our Contact Us page.
Thanks for reading!
Your favourite alternative clothing brand, Project Rebel Clothing.